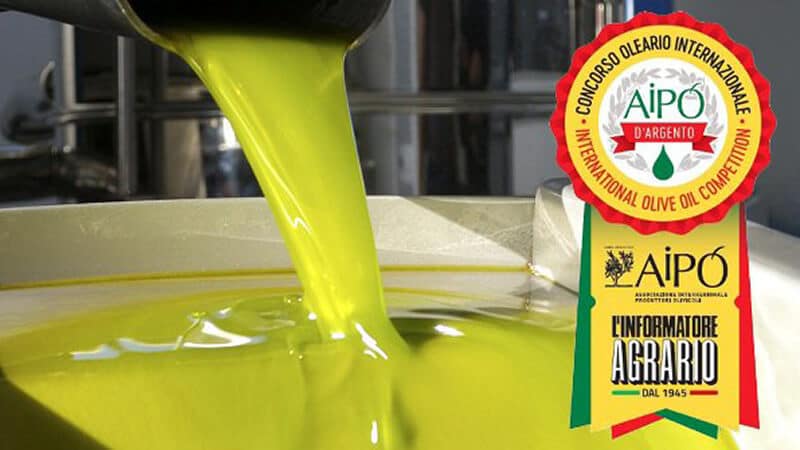 11 Sep

International Olive Oil Competition

Distinguished Friend, after a long and troubled gestation period, our International Olive Oil Competition "Aipo d'Argento 2020" has put an end to the analysis activities of over 415 samples received from every corner of the Mediterranean. It was no small commitment to have endured and overcome the many obstacles, uncertainties and developments associated with this new, tragic pandemic (Covid-19). As far as we are concerned, the situation has allowed us to reconsider and innovate the promotional tools that, until yesterday, have supported this competition and enhanced the commitment of the many companies that participating have gratified us with their trust. From a whole series of reflections and comparisons, the need emerged to involve the market for the consumption of quality oil by indicating the most correct oil-food combination with the use of the most popular social networks (youtube, facebook, istragram, etc.) proposing the oil, the one participating in the 17th Aipo d'Argento, as the characterizing element of some "recipes" of national and international cuisine, thanks to the passion and professionalism of the cooking teacher Roberta Ruggeri we have created a new cooking column. Of course, the commitment made would have a better impact if each company welcomed and promoted the dissemination of this new column. It could represent for all of you a new commercial promotion tool for your best productions. Last Friday the tastings of all the samples ended.

It is a pleasure to inform you that your company
AZ AGR LEONE ROSARIA – GELSO DELLA VALLE
He obtained:
A Drop of Gold
in the category of the Competition
FRUITY ITALIAN

with the label
GELSO DELLA VALLE
maximum international recognition of High Quality extra virgin olive oils.


As you can see on our website (www.aipoverona.it), we have published the list of the 2020 winners of the Competition and, at the same time, the table of "Gold Drops 1, 2 or 3" that the jury assigned, according to a scheme linked to the qualitative index of satisfaction, to the oils that, having passed the various phases, have reached the mark of 70/100.

For any further information, the Technical Secretariat of the Competition and the AIPO staff are at your disposal (tel. 045 8678260, e mail [email protected]). we greet you cordially.